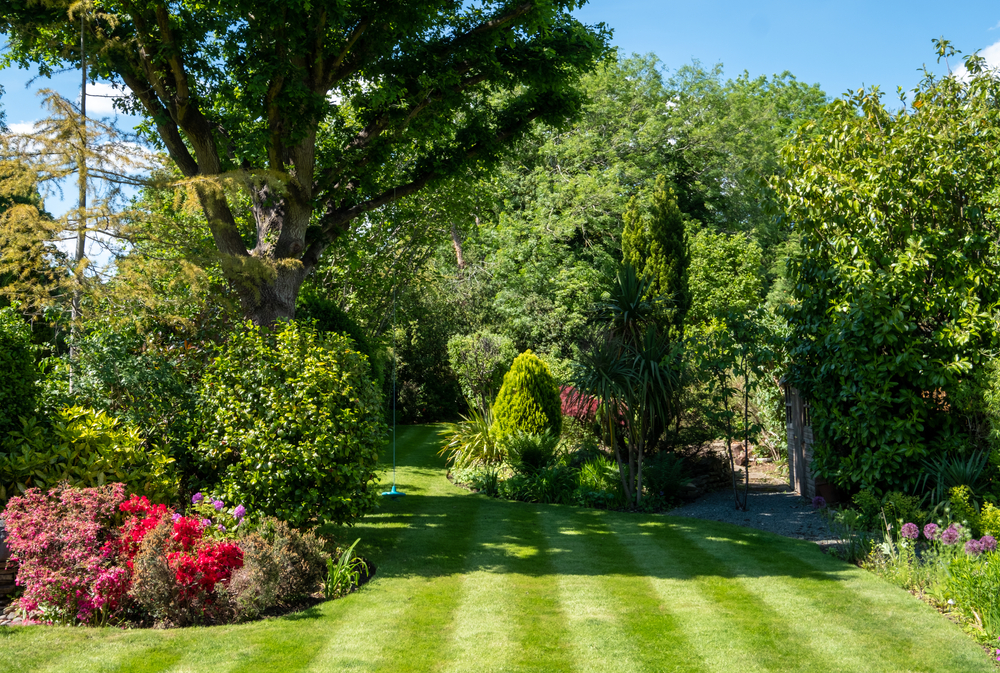 Looking to fill your landscape with thriving, healthy, mature plants and trees? Whether you're a landscape architect working with clients or a homeowner seeking to add to your cultivated greenery, Jones Nursery has what you're looking for. We're a trusted destination in New Jersey for mature trees, shrubs and other plans—all cared for by our experienced staff, ready to transplant to your property. Let us help you elevate your landscape with mature foliage. 
Mature Trees
Looking for a grower nursery that's home to strong saplings and mature trees? Arborists and landscapers alike come to Jones Nursery. We sell 2" and greater caliber trees, across several popular varieties. Find your next maple, sycamore, locust, gum, crepe myrtle, oak, pear or zelkova tree here!
Mature Shrubs
No landscape is complete without a healthy variety of shrubbery. We have mature plants, ready to flourish any landscape—no more waiting for them to mature over the course of several seasons! Stop by and browse options that include Emerald, Green Giant and Niagara arborvitae, as well as Leyland, Blue Ice Arizona and Cryptomeria cypresses. We're also home to Robust and Blue Point juniper shrubs. 
Mature Plants
Landscapers come from New York, Connecticut, New Jersey, Maryland and throughout the region to browse our tremendous selection of mature plants. They know they'll find not only strong, healthy greenery to complete landscaping projects, but also plants that are healthy and thriving. Let us help you do your best work by providing mature plants that quickly adapt to their new environment. 
Come Browse Mature Greenery
While most nurseries only sell young plants, trees and shrubs, Jones Nursery takes pride in bringing you a variety of greenery that's already mature: ready to thrive on your property. Come visit us today to view our selection or give us a call at 856-629-7160 to inquire about a specific plant you're looking for.