We can not control acts of nature or how you take care of the plants after they are purchased. However, our staff is trained and qualified to meet your needs. Call us if you notice any problem with your plants, our professionals will do everything in our power to save your plants.
Jones Nursery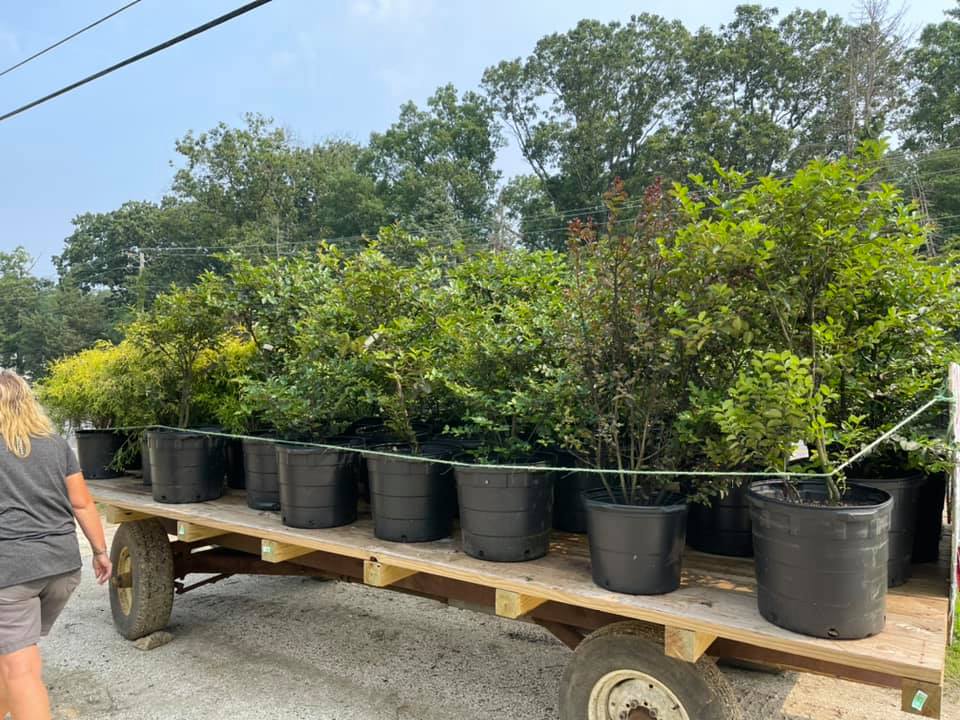 At Jones Nursery, you will find the absolute best in Jersey Grown plants, trees, and flowers. We believe the best plants are locally grown natives that have been cared for in a quality nursery. Stop by today to peruse our wide selection of perennials, trees and shrubs. New Jersey is called the Garden State for a reason. Our soil and climate grows some of the most outstanding plants, trees and flowers in the country and our fruits are world-class. At Jones Nursery in Williamstown, NJ, you will be able to see the difference careful tending and knowledgeable gardening bring to growing quality plants and flowers. We specifically cater to locally grown Jersey-native plants and we are the only certified Jersey Grown and Jersey Fresh nursery on the Black Horse Pike. By growing our plants locally from seeds and saplings, each plant is able to acclimate to our unique Mid-Atlantic climate, ensuring a healthier and longer life.
Plant Nursery in Williamstown, NJ
At our plant nursery in Williamstown, NJ, our primary focus is on growing healthy, strong and quality plants. Choose from our extensive selection of perennials, flowers, shrubs and trees. Additionally, we can consult with you on landscaping and garden designs. With our wholesale prices, you'll be glad you stopped by our premier plant nursery. Customers choose our nursery because:
We carry a wide selection of flowers, trees, shrubs and more.
We bring over 35 years of experience to the business.
We are the area's only certified Jersey Fresh and Jersey Grown nursery.
We are knowledgeable in landscaping and garden design.
We offer wholesale prices.
Our Service Area Includes:
Williamstown, NJ
Winslow Township, NJ
Monroe Township, NJ
Buena Vista Township, NJ
Hamilton Township, NJ
Sicklerville, NJ
Waterford Works, NJ
Hammonton, NJ
Elwood, NJ
Folsom, NJ
Buena, NJ
Landisville, NJ
Minotola, NJ
Lakehurst, NJ
Lakewood Township, NJ
Burlington, NJ
Mt. Laurel, NJ
Franklin, NJ
Malaga, NJ
Franklinville, NJ
Glassboro, NJ
Chesilhurst, NJ
Mullica, NJ
Egg Harbor City, NJ
Richland, NJ
Newfield, NJ
Gloucester County, NJ
Camden County, NJ
Atlantic County, NJ
Whitesville, NJ
Cassville, NJ
Homerstown, NJ
Moorestown, NJ